How to embark on the road to e-commerce?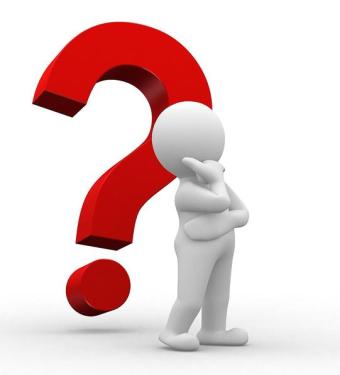 Under the trend of internationalized electronic information, many foreign trade companies are turning their attention and trade from offline to online. Compared with traditional foreign trade methods, foreign trade e-commerce will supply information from suppliers directly to foreign buyers. Needless to say, the reality proves that foreign trade e-commerce is in a period of rapid development, and it has broad development potential both in terms of development prospects and profitability. According to statistics, the amount of foreign trade transactions achieved through third-party e-commerce platforms in 2010 was 131.5 billion yuan. It is estimated that foreign trade e-commerce revenue in 2013 will reach 7.5 billion yuan.
At present, there are two main modes of foreign trade e-commerce: self-built website external mode and foreign trade B2B mode. The external model of self-built websites is the establishment of self-developed foreign trade e-commerce websites for enterprises, and placing product catalogue supply information on self-built websites for overseas promotion and promotion. Its advantage lies in the ability to tailor, but due to lack of well-known foreign trade e-commerce B2B platform visibility and industry integration, had to spend great efforts on foreign trade operations, website construction, online customer service and other foreign trade operation processes. The foreign trade e-commerce B2B model will soon release its own supply information on the B2B platform of international trade, waiting for foreign buyers to take the initiative to make an inquiry, and the two parties will make an agreement after reaching an agreement.
On the road to foreign trade e-commerce, it can be mainly divided into trade formation stage and commodity transfer stage. In addition, in order to better facilitate foreign trade e-commerce orders, the service support system provided by the B2B platform is also indispensable. Below, in order to provide enterprises with a practical and practical way to embark on the road to foreign trade e-commerce, an example will be cited for reference.
Foreign trade e-commerce application practice: China Chengshang.com China Chengshang.cn is a national, authoritative and honest third-party trade process e-commerce platform sponsored by China International Electronic Commerce Center (CIECC) of the Ministry of Commerce. Its predecessor is the "Online Canton Fair" and "China Commodity Exchange Market" that enjoy a good reputation at home and abroad. August 28, 2009 officially upgraded to China Chengshang.com. Each regional e-commerce platform, industry platform, and international platform are sub-stations, relying on the Jinguan project and the special network for foreign trade and economic cooperation, and the scope of e-commerce services is spread throughout the world.
In helping enterprises realize the e-commerce trade, China Chengshang.com mainly includes several service contents. First, the ultimate goal is to use the "trade-wide paperless electronic trading" service system to form a unique online international trade service system. The purchasers and suppliers take the initiative to issue product information, discuss the details of the cooperation through inquiry, etc., receive payment and complete the transaction. Second, with the "China-China Fair" as the core, form a one-on-one trade negotiation service below the line to achieve the integration of online and offline foreign trade e-commerce. China Chengshang.com, through the cooperation of hundreds of lines of offline trade cooperation services organized by local competent commercial authorities, invited foreign buyers to the "doorway" to realize trade information and create more trading opportunities for members. Third, the "Never Ending Fair" with "Online Canton Fair" as the core. The two-year Canton Fair will be transferred to the online, providing companies with online product display and offline trade cooperation, more convenient services for enterprises, and the realization of foreign trade e-commerce.
In the commodity payment stage, the use of third-party payment platforms can effectively avoid the risk of returns, exchanges, and integrity in the transaction structure, and provide businesses with complete e-commerce services such as B2B, B2C, and C2C transactions and other value-added services. support. Guo Fu Bao is China Chengshang.com's e-commerce needs and development for the company's foreign trade e-commerce, carefully built state-owned background, the introduction of social credit system online payment platform, is also an important part of the "Guanguan project." Guofubao electronic payment platform adopts the most advanced application server and database system in the world. 128-bit SSL encryption algorithm is adopted for the transmission of payment information. The entire security system relies on China's international e-commerce authority, stable and secure third-party commerce and trade. The service platform is the national e-commerce full service platform. At the transfer stage of goods, that is, the logistics stage, although various logistics distributions at home and abroad have mostly crossed the stage of simple delivery, the logistics distribution at the level is still in the traditional sense. Therefore, traditional logistics exists in the operation. The various drawbacks and problems that cannot be overcome by distribution do not yet have or do not have the characteristics of a new type of logistics and distribution that is informatized, modernized, and socialized. China Chengshang launched the Air China Trade Electronic Trade Logistics Integrated Service Platform, which is currently China's first state-level third-party electronic trade logistics information hub and service platform. Service content: instant messaging, domestic first domestic and foreign port companies and customs subordinate logistics information units, and enterprises and institutions engaged in transnational trade such as import and export companies, freight forwarding companies, etc., to provide cross-border cargo status tracking and inquiries worldwide Service trade status monitoring system. At present, the system has been connected to the 7 largest container ports in the territory, providing domestic users with more than 10,000 daily inspections of container cargo status.
Finally, in addition to more effective e-commerce development in foreign trade, relying solely on online information release, inquiries, etc. is not enough, using various offline services as a supplement to foreign trade e-commerce, such as offline negotiation meeting, etc. Content can more effectively develop e-commerce activities in foreign trade. Taking China Chengshang.com as an example, we will hold meetings under the line from time to time across the globe to meet face to face, and discuss and negotiate on a one-on-one basis with precise matching and effective connection. In addition, contents such as data services, certification services, and overall financial services are also effective ways to develop e-commerce in foreign trade.
Sea Freight to Middle East/India/Pakistan
Currently we mainly focus on handling the shipment from the ports of Shantou/ Shenzhen/ Guangzhou/ Xiamen/ Shanghai/ Ningbo/ Chongqing to the other ports abroad. As below, you can find the appropriate services that you need.
· Import/ Export shipping services
· Local Logistics
· Warehousing Arrangements and Customs Clearance
· Packing and Transport Insurance
· Air Freight
· Sea Freight
· Door to Door Service
· LCL Consolidation
· Transport , Inland Haulage
· Packing , Crating & Packing Materials
· Customs Clearing & Cross Trade
· Project Cargo
. Insurance

Major service areas: Shantou/ Chenghai /Chaoyang /Chaozhou/Jieyang
Major product scope: Ceramics/Sanitaryware/Toys/Hardware/Clothing/Mechanics/Food/Stainless steel, etc.
If your clients have the purchase orders from the above areas, we are your best choice.

Let's achieve a win-win outcome.

Sea Freight to Middle East/India/Pakistan
Cruises to Middle East/India/Pakistan, Shipping Cruises to Middle East/India/Pakistan, Middle East/India/Pakistan Shipping Schedule,Sea Freight to Middle East,Sea Freight to Pakistan,Sea Freight to India
Shantou Yi Tong International Freight Forwarding Co.,Ltd , https://www.shantoulogistics.com