Airline ticket sales big discount ticket + hotel
Spikes, group purchases, pre-order specials... These well-known special fares, where they used to appear, are often integrated travel platforms such as Ctrip and Qunar. Today, China Eastern Airlines, China Southern Airlines, Air China and other major airlines have also launched special airfare on the official website, and even exclusive exclusive rights to force passengers to visit the official website to buy. If the public go to the airline's official website to go shopping, the travel cost will be lower.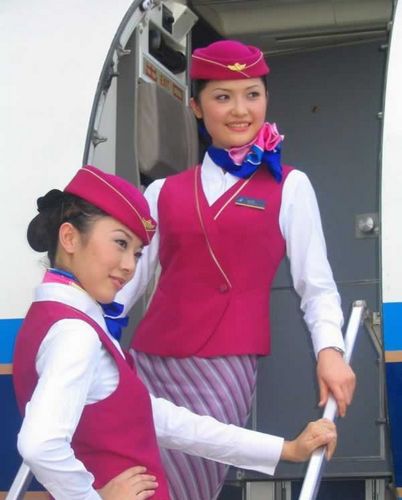 Domestic route
Wuhan round-trip Haikou minimum 1260 yuan
"Airline official website to publish air tickets, basically the lowest price!" Tianhe Airport seniors introduced yesterday, the airlines will first put special resources into their own use, and even exclusive, in terms of spikes, group purchases, etc., preferential resources more many.
It is understood that China Eastern Airlines took the lead in launching a spike in its official website at the beginning of the year. From January 14th, every day from 11 to 12 o'clock, the domestic hot routes will be killed as you like, and the winners will get a one-way ticket with a minimum of 180 yuan. At the same time, the introduction of domestic one-way ticket group purchase, international round-trip ticket group plan, 5-9 people to buy domestic one-way tickets to enjoy a minimum of 92% discount.
Xiamen Airlines also followed suit. From February 11th, it launched a "second kill platform" on its official website. Currently, it is only limited to Wuyishan-Xiamen round-trip ticket, starting at 9 yuan. From March 1st, other routes will be launched.
Air China's official website directly launched "weekend tickets", including Wuhan, Xiamen, Hangzhou, Beijing, Haikou, Chengdu and other lines, for example, take off on the evening of March 4, return on the evening of March 6, Wuhan, Haikou ticket minimum 1260 yuan .
International route
Nearly half of the Australian route is cheaper
On the official websites of major airlines, international routes are mostly exclusive and directly mark the sales price.
On the Australian route, Air China launched the Australia route March-May surprise promotion: ordering from March 1st to May 31st before April 30th, from Wuhan via Beijing to Sydney or Melbourne one-way ticket, only 2100 yuan, The round-trip is only 3,000 yuan, and the maximum stay period is 6 months.
China Southern Airlines' discount is that from April 1st to June, the price of Guangzhou fare to Los Angeles is 3780 yuan/person, but it must be purchased 60 days in advance, and the destination stay is 4-30 days.
In addition, the airline launched a special offer in the name of the newly opened route. On March 27th, the official direct flights from Beijing to Düsseldorf were opened. The first class launched a round trip ticket of 2,600 yuan/person, March 29-April 30 , is a round trip promotional price of 3060 yuan / person.
The person in charge of the ticket office of Tianhe Airport said that the special fares for international routes are mainly based on advance booking. The newly opened routes are facing low visibility and low passenger flow. The maiden voyage specials are often launched, and the daily landing on the official website is very affordable for travel abroad.
Airfare + Hotel "Package"
More affordable
In addition, a number of airlines have also released "air ticket + hotel" packages on their official websites, such as those launched by Xiamen Airlines, Wuhan to Xiamen, and accommodation for 3 days, with a minimum of 840 yuan, which is a comprehensive travel website for Ctrip and Qunar. The words are directly against each other.
According to a third-party evaluation of the "Monthly Monitoring of Third-Party Payments" issued by Analysys International, the online payment in the air ticket category increased by 440% in 2009, and its scale also accounted for 18% of the total online payment, becoming an electronic payment segment. The first.
The heads of several airlines said that e-commerce is the biggest way out, saving agency fees, and expanding channels, and their own operating profits are getting bigger and bigger, and cooperation with tourist city hotels to stimulate ticket share. (Wuhan Evening News)
Hair Pieces,Custom Ponytail Hair,Custom Men Toupee,Comfrotable Woman Topper
Jinan Vogue Hair Products Co., LTD , https://www.voguehairfactory.com